The story
User research
Both policy management and claims involve complex processes that target different types of users such as customers, call center employees and underwriters. To keep a user centered perspective I helped create a set of personas and their journeys at different moments in time.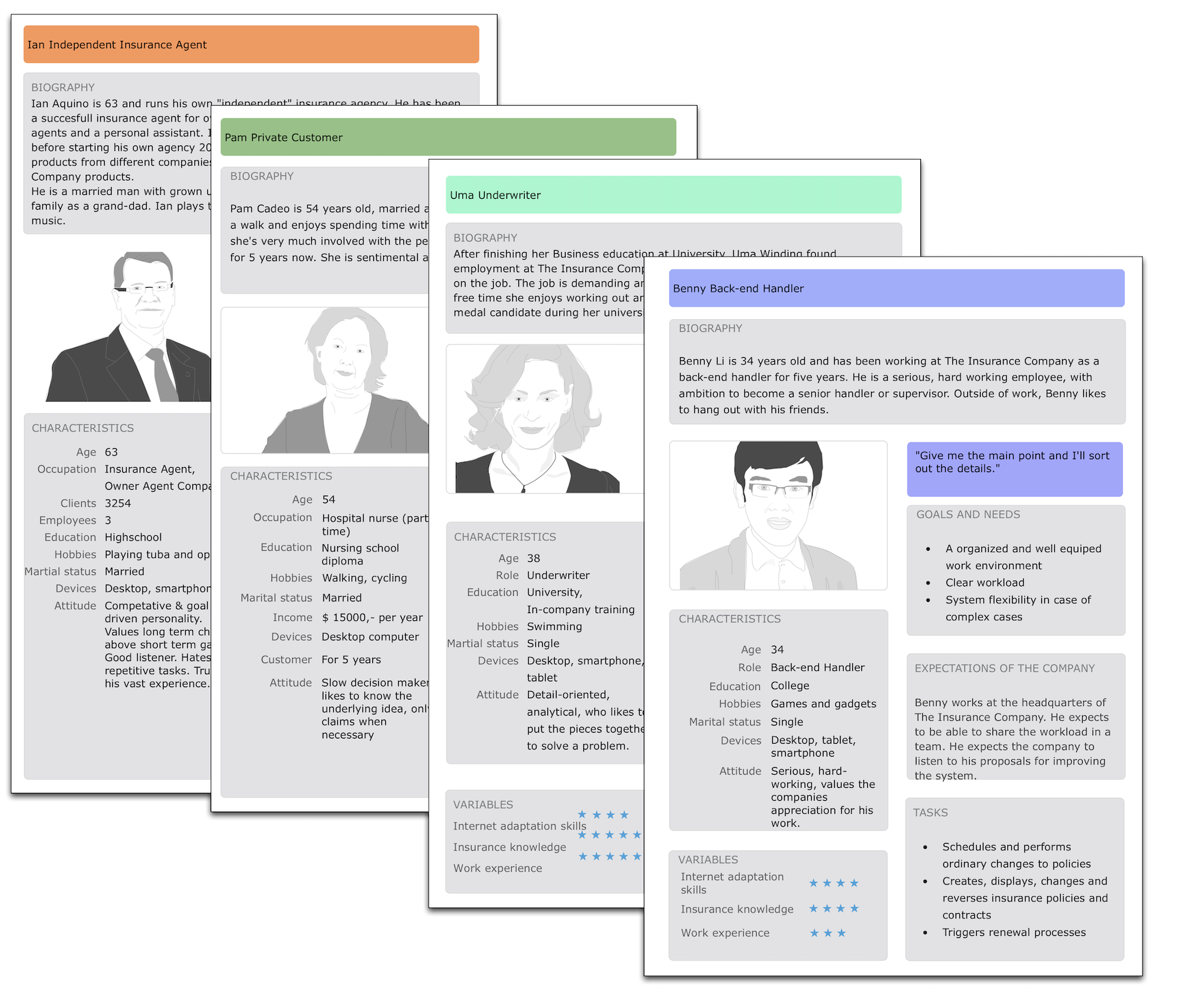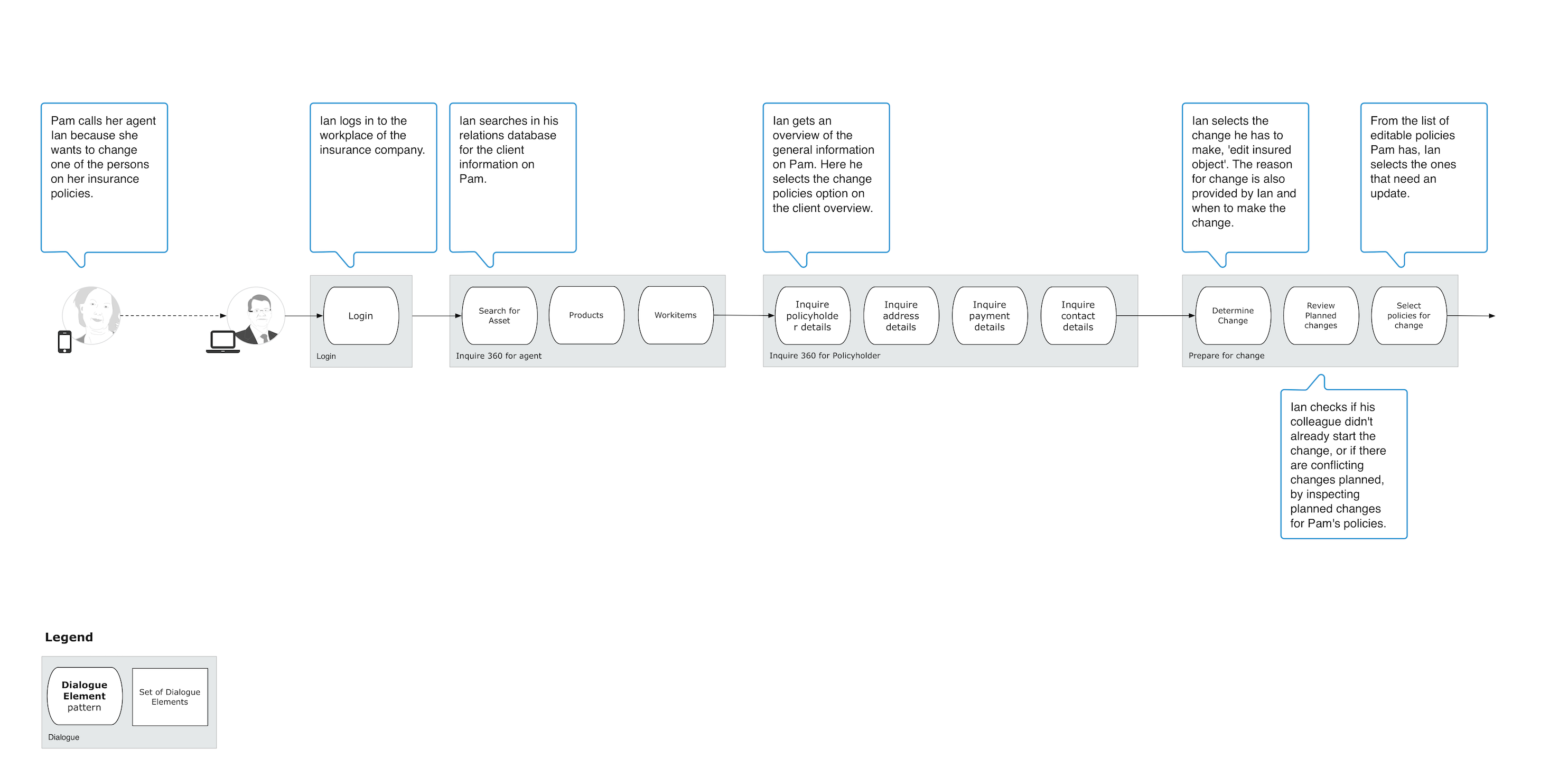 Process and system analysis
Together with a business analist I analysed the processes and back-end systems. We mapped them in a visual way to facilitate conversation between system and process architects and business stakeholders.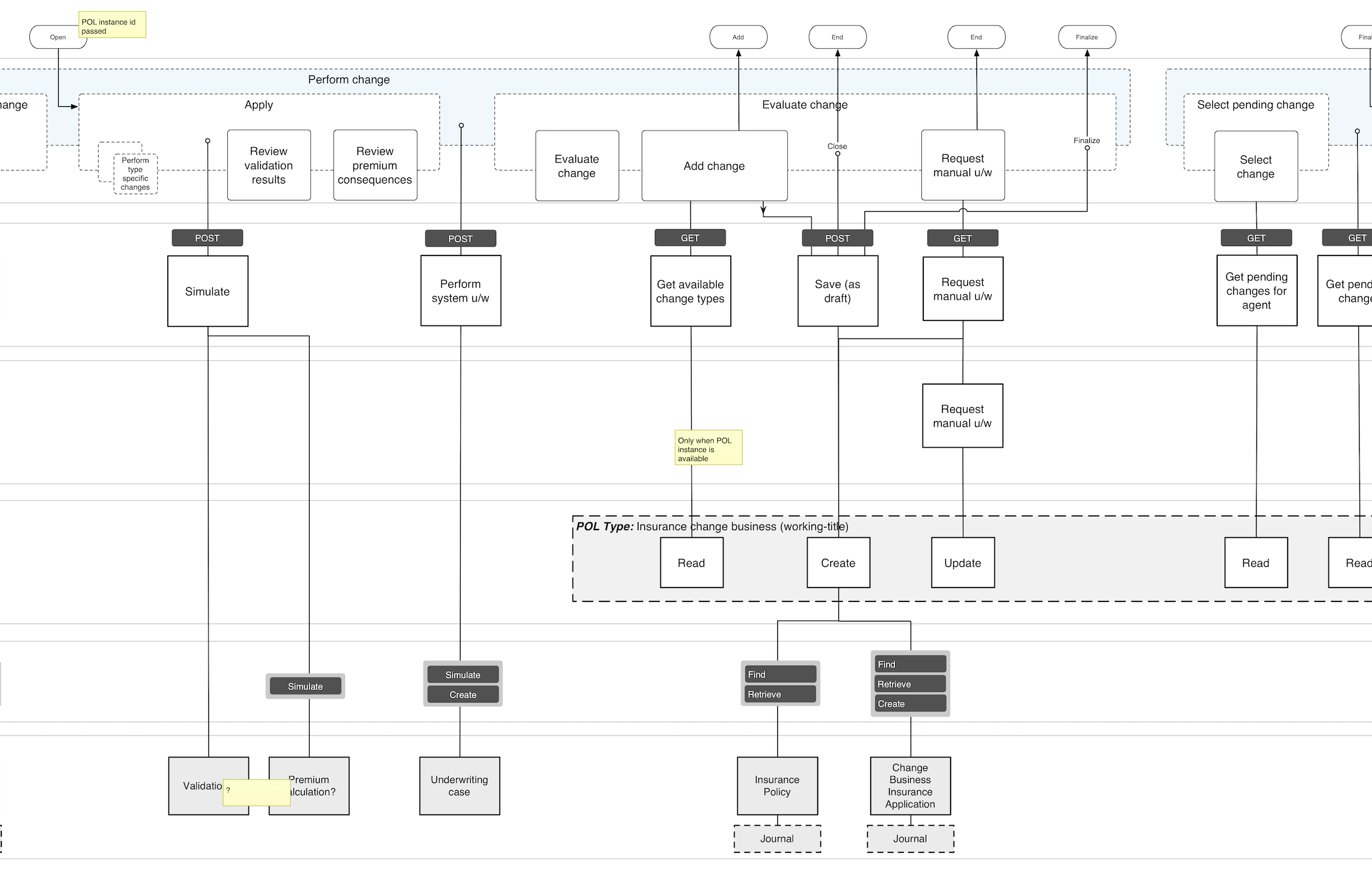 Design
Based on the thorough analysis I designed navigation flows and wireframes using and extending the SAP Fiori design guidelines and components. In recurrent stakeholders sessions with Korean business stakeholders, some in person and some by phone or skype, I presented different phases of the design and retrieved their feedback.
Since wireframes and other visualisations trigger more feedback than diagrams and models we made sure to keep iterating on both analysis as well as design.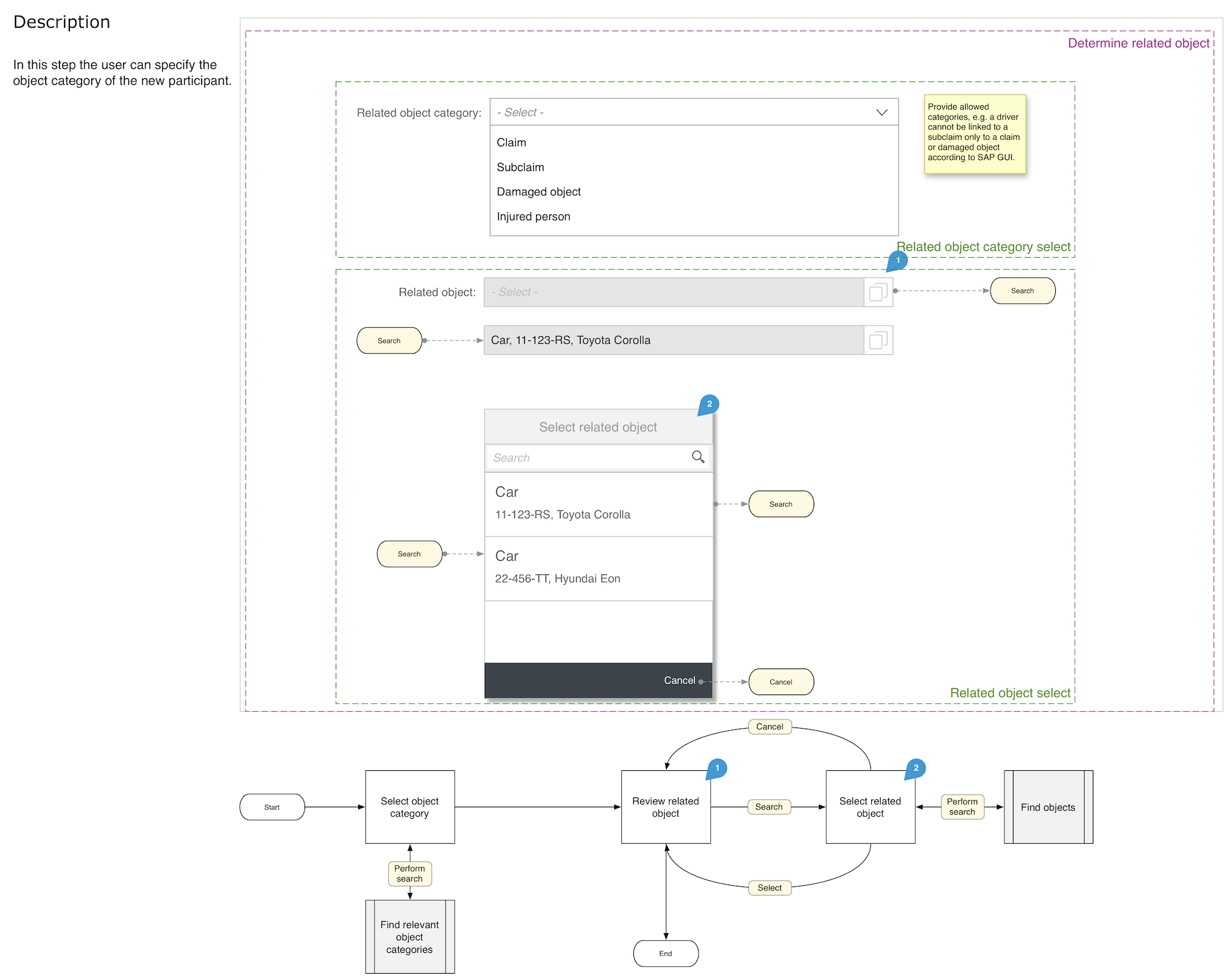 Prototype
Together with a business analist who was very proficient in Axure and a junior UX designer I helped implement a prototype in Axure to validate the complex navigation. Since the prototype consisted of many states we carefully crafted components and templates and reused them throughout.
Guide implementation
The design process was iterative and each sub process was implemented by a development team based in Ireland. Our design team guided the development by finetuning the design when gaps or obstacles were found.