The story
Energy21 provides energy market expertise and data management solutions. Their EBASE platform enables their customers – like Innogy, Vattenfall and the NS – to gather data about their energy usage and make predictions for future usage. Energy21 wants to improve the usability of their platform for customers and consultants, and have company wide focus on good user experience to be able to deliver customisations quickly and of high quality.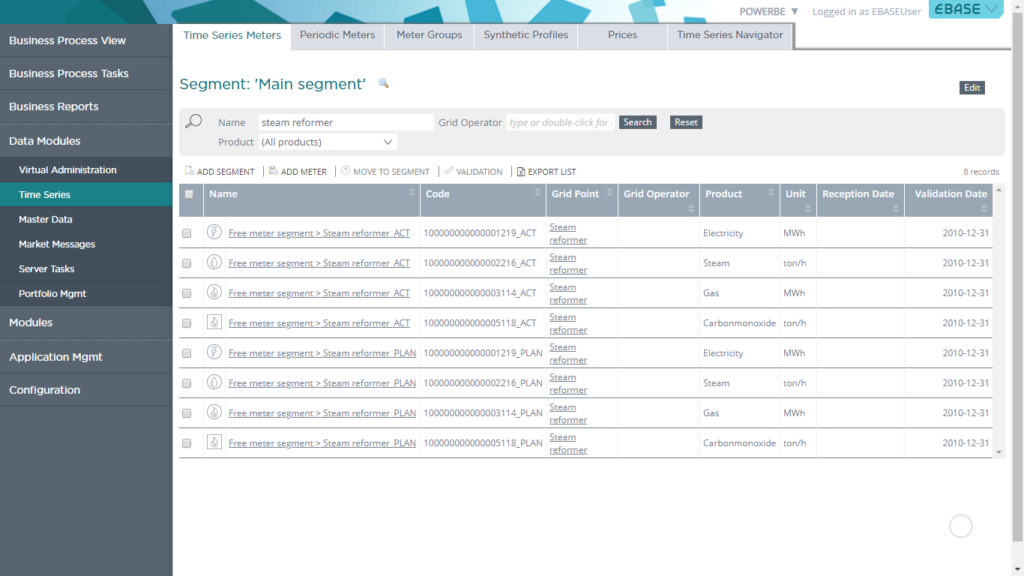 Usability optimization of the platform & Design System
The platform is optimised in steps and per topic. The product owner, a consultant and I gathered input for the organisation, maintenance and validation of energy meters through group sessions and one-on-one interviews with customer stakeholders and end-users. After a number of iterations of the concept design on paper and in wireframes and prototypes, I detailed the specifications in user stories that I refined together with the development team, both before and during implementation.
User-Centered-Design approach for customization
For a custom extension of the platform I facilitated a co-creation workshop with customer and Energy21 stakeholders. In the workshop we gathered requirements by journey mapping, content modelling and sketching.
For improving the usability of the platform's user management I conducted interviews with a customer and consultants, and based on that we mapped some opportunities in a journey map. In a concept design I worked out some of the opportunities, to make them tangible for discussion.
Sharing the UX design approach
An important aspect of my assignment was to share my skills and knowledge with the Energy21 consultants so that the user experience design skills of the whole organisation are improved. For that I gave five workshops on Design Thinking in general and some specific techniques such as doing interviews, journey mapping, formulating opportunities, content modelling, sketching, and making wireframes and prototypes in Balsamiq.